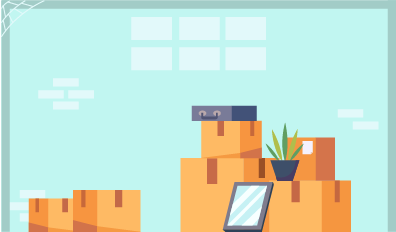 About Our Basement Cleanout and Junk Removal Services
When you call us for basement trash disposal, you don't need to worry about dragging heavy, bulky items up rickety steps or spending part of your weekend on an unpleasant task. We can pick up and haul away everything from discarded appliances and furniture to boxes of toys, holiday decorations, suitcases or whatever else is lurking below. While full-area cleanouts are our specialty, we can also remove a few objects or even a single item.
How Our Junk Disposal Services Work
You'll appreciate how fast, easy and convenient we've made our basement trash disposal service. Our three-step process includes:
Get an upfront price online.
Contact us online to receive a quote for our services. We believe in total transparency — we guarantee the price you receive is what you'll end up paying, without any surprise charges or add-on fees.
Schedule a convenient appointment:
We'll work with you to set up the best time to come to your home and pick up your basement junk.
We haul your junk away.
Our team will arrive and get right to work hauling your trash away and disposing of it responsibly. Your job is to sit back and envision what you can do with your newly created basement space!
Guaranteed upfront prices. Get your quote today.
How to Prepare for Our Basement Cleanout Services
A little preparation can make our basement junk haul-away service go even more smoothly. You can help by identifying which items you want to keep or get rid of before our team arrives.
You can separate the items and place them into piles or move them to specific areas of your basement. If you'd rather not touch anything, you can tape pieces of paper or signs onto the objects to indicate if they should stay or go. If you have a lot of junk, the best way to tackle the project is by organizing it one section at a time.
We Handle Basement Junk Removal With Ease
The longer you've lived in your home, the more daunting a basement junk removal project can appear to be. At Junk Removal Plus, we aim to relieve stress by removing the burden from your shoulders. Our well-trained, professional crews work efficiently and will treat your property with respect. We'll even sweep up after when we're done to ensure your basement is ready for its new household purpose.
You'll receive exceptional service from a fully licensed and insured company you can trust to haul away basement trash. We serve all 50 states — we're available wherever and whenever you need us.
Learn More About How to Get Rid of Basement Junk With Junk Removal Plus
Discover what makes our service the best way to remove junk from your basement. Contact us to receive a free, no-obligation quote today.