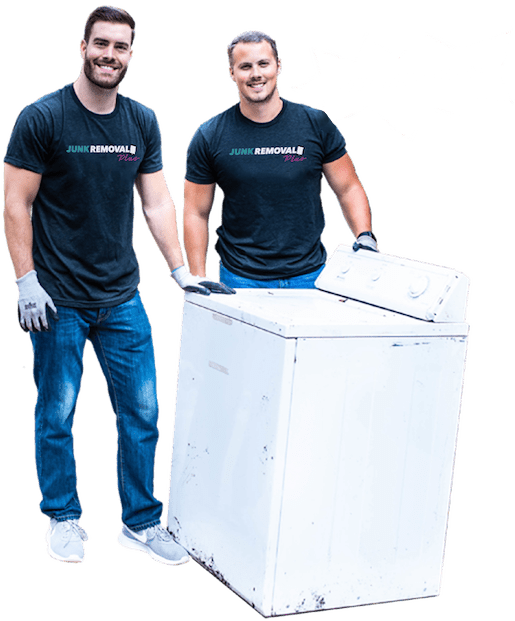 Request a Quote
You can use our website to tell us about your stuff and get a free quote. It's obligation-free, so you can request the quote first to see if our junk removal services are right for you.
You have two options when requesting a quote — specific items or an assortment of items.
Specific items: You'll tell us your zip code, then select the items you have for removal. Browse a list of our most popular items, like mattresses, box springs, dressers, couches and cardboard boxes, to speed up the process. Once you select your item, you'll see an estimate for it. You can keep adding items to see your final quote just like any online shopping cart.
An assortment of items: You'll schedule a date and time for a 15-minute Zoom call with one of our representatives — we'll send a link to your email inbox. You'll give us a virtual presentation of the items you want us to remove, then we'll provide an immediate upfront price.
In either case, our quotes are obligation-free. Take your time to think things over and decide if our services are right for you.
How Our Service Works
Junk Removal Plus is here to take your old stuff off your hands so you can enjoy a little extra space at home. Here's how our process works.
Get an upfront price:
Start the process by contacting us online for a free quote. We'll provide you with a guaranteed price covering all our services.
Schedule the removal:
We'll work with you to determine the most convenient time to remove your junk.
We haul it away:
Our professional crew will arrive at your apartment and collect your unwanted items.
Schedule a Pickup Time
After you request your quote, you'll schedule a pickup time that works best for you. We schedule appointments one to 90 days in advance. Any unavailable dates will appear gray on the calendar. Same-day pickups are available in some instances, so check the box on the scheduling page and we'll let you know if we can help that day.
Junk pickups are available seven days a week from 8 a.m-8 p.m. We offer morning, afternoon and evening timeframes. You can select all-day availability if you're free at any time. Please provide any special instructions for your pickup when scheduling your time.
Choose Your Pickup Method
Junk Removal Plus will send local contractors to your home for pickup on your terms. We offer two junk removal options — in-home and curbside pickup.
In-home pickup: We'll remove items from your home. Item disassembly is available if necessary.
Curbside pickup: We'll pick up the items you leave outside your door so you can go to work or run errands as usual.
Why Junk Removal Plus?
Here's why customers in all 50 states choose Junk Removal Plus:
Guaranteed prices upfront
Fast, free online prices estimates
Single-item and bulk pickup
Services from vetted contractors in your area
Guaranteed upfront prices. Get your quote today.
Book Junk Removal Plus Today!
Ready for Junk Removal Plus to declutter your home and make room for new furnishings? Please request a quote online to start the process.