Disposal Items
Junk Removal Plus will collect almost anything cluttering your home or office. We're capable of removing various heavy, bulky items and things that require disassembly. Schedule an appointment with us to send your unwanted items away with a vetted contractor local to your area.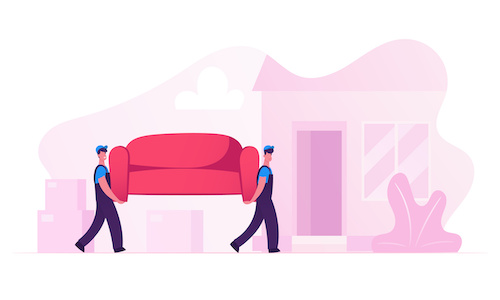 Items We Take
Junk Removal Plus is a nationwide company available to collect individual and bulk items in all 50 states. We partner with experienced contractors to remove a wide range of items.
See everything we collect when you book junk removal services online:
Cleanout Services for Any Part of Your Property
We'll remove individual or bulk items from individual parts of your building or the entire property. Count on Junk Removal Plus to clear out the following:
Our Junk Removal Booking Process
Junk Removal Plus makes it easy to get rid of dozens of items individually or all at once. Getting started with our junk removal services is easy and we give you all the information you need upfront. Here's how it works:
Request a quote
You'll submit an online form or meet us for a Zoom to detail the items you need us to take. We'll give you an instant obligation-free quote.
Determine your pickup method
You can select in-home pickup if you need assistance removing the items from your building or outdoor pickup if you can remove the items yourself.
Schedule your appointment
We have openings from 8 a.m.-8 p.m., seven days a week. Appointments are available one to 90 days in advance, although same-day pickups may be available.
Sit back and relax
We arrive on time to collect your junk and haul it away for good.
"Excellent website, text information including estimates, and actual pickup. At every phase the junk removal service was great!"
– Annie A. | Denver, CO
Why Choose Junk Removal Plus?
At Junk Removal Plus, we offer the capabilities and attention to detail you want in a disposal company. You can count on us to remove various types of junk, whether you leave it at the curb or need us to disassemble it and carry it out of your home. We'll always arrive on time and treat your property with respect as we finish the job fast.
Here's why customers across the U.S. choose Junk Removal Plus:
Extensive junk removal capabilities
Instant upfront price estimates
Flexible scheduling
Price guarantees
Pickup for individual and bulk items
Vetted local contractors
Request a Quote
At Junk Removal Plus, we provide upfront pricing for every item we collect. You can request an instant quote online to see exactly how much to expect, then move right to the booking process.