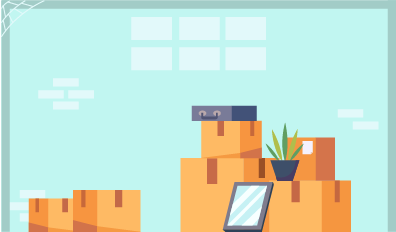 Professional Construction Debris Pickup and Disposal Services
Besides the inconvenience of removing material from your site, there are also the safety risks of handling certain items. Debris containing sharp metals and pointed fasteners requires special care and extra precautions. Our contractors have extensive experience with these items and can safely remove them from your work site without causing any property damage.
In addition, we perform our junk removal services with the environment in mind. We strive to recycle as much as possible, collecting materials like metal, wood, plastic and paper and delivering them to nearby recycling centers for you.
How Our Construction Junk Hauling Services Work
At Junk Removal Plus, we understand how valuable your time is, so we try to make the booking process as effortless and stress-free as possible. Arranging for our services requires three simple steps:
Request a quote:
Provide us with the details about your work site and the materials requiring removal, and we'll supply you with a guaranteed price quote.
Schedule a time:
We'll work with you to set up the After you receive the quote, we'll work together to arrange a pickup time that works for everyone.
Watch us do the work:
We'll handle all your disposal and hauling needs, whether you have one pickup or multiple loads.
Guaranteed upfront prices. Get your quote today.
Best Ways to Remove Junk From a Home Renovation or Construction Site
The responsibilities that come with managing all the elements of a home improvement or construction project can sometimes be overwhelming. Following a few simple steps can help alleviate the stress and create a smoother, more efficient workflow:
Sealing off your work area: Blocking off the section where you're working allows you to contain most of the debris and waste in one place.
Protecting the rest of your property: When you cover the furniture and appliances in other parts of the home, you protect them from dirt, dust and debris, cutting down on cleaning requirements later.
Sweeping and cleaning as you go: If you can sweep and dust as you progress through your project, you save a significant amount of time over waiting until the end.
Hiring Junk Removal Plus to haul away the waste: Choosing an experienced team like Junk Removal Plus to pick up clutter and junk allows you to finish your project much quicker.
Alternatives to Dumpster Rentals for Construction Projects
While using a dumpster rental often seems like a great idea initially, it comes with several disadvantages on top of the hefty rental fees. If you're performing a construction project on your own, lifting and carrying the heavy waste to your dumpster's location can sometimes be unsafe. Also, dumpsters often sit around for days after you finish your project, causing a neighborhood eyesore and attracting unwanted animals or scavengers.
Junk Removal Plus provides a safe, eco-friendly alternative by removing all your construction project waste for you. You can arrange for a one-time removal or a series of appointments over the length of your job. We will come to your construction site, load your junk and trash onto our truck, and haul it away.
Contact Junk Removal Plus for Construction Junk Removal Near You
If you're ready to streamline your construction process by letting an experienced group of professionals handle the junk removal, you've come to the right place. Complete our online booking form to request a free project quote today.