Local appliance recycling to save time & money on new appliances
If you've ever tried to move a stove or refrigerator, you know this can be a tough task to do yourself. Appliances are heavy and can damage not only your property but also your back! The toughest part is appliances that are disposed of incorrectly can be very harmful to the environment and pollute the air in your local community. Appliance pick up and haul away with Junk Removal Plus saves not only your back, but the earth and can be a way to get rid of unwanted appliances quicker too.
Guaranteed upfront prices
Send us a text with pictures of your old appliances and we will send over your upfront, guaranteed quote in minutes.
In-home/ outdoor pickup
Our appliance disposal services near you are made to be easier. We pick up items from anywhere on your property.
We handle heavy lifting
We can help you get rid of anything you need removed including heavy, old appliances like washers and AC Units.
Eco-friendly disposal
After we load your heavy items out of your home or office, we ensure that it gets donated or recycled if possible.
Hassle-free appliance disposal + pickup services near me.
When you book with Junk Removal Plus, you are guaranteed to have a stress-free appliance pickup and eco-friendly disposal service. Our local haulers are trained in safety and are fully insured. We won't touch anything except the appliances you want removed and will be in and out in a flash. Book appliance removal today.
Fridges
Freezers
Microwaves
Dishwashers
Big Furnaces
Large Scales
Stoves & Ovens
Sewing Machines
Wine Coolers
DeHumidifiers
Lawn Mowers
Water Heaters
Air Conditioners
Washers & Dryers
Fireplaces & Pits
Outdoor Grills
Kegerators
Solar Panels
Pizza Ovens
Ice Machines
Coffee Makers
Fans & Heaters
Steam Cleaners
Vacuums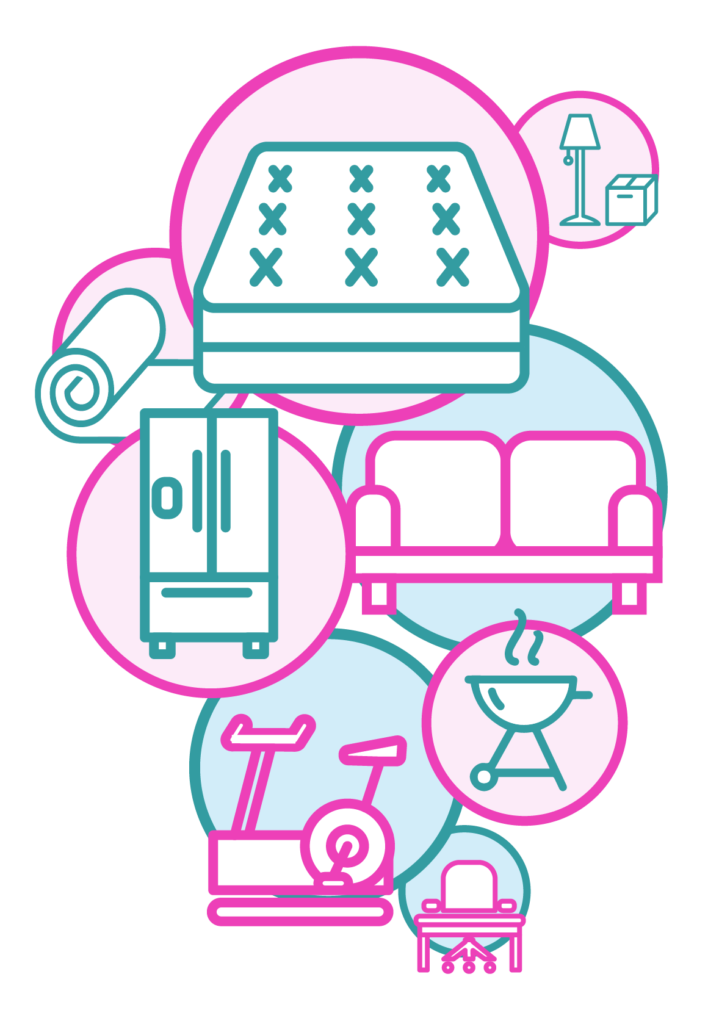 Snap pic, send text. It's that easy!
Text us photos of what needs to go and we'll message you back with an upfront price!