Out with old furniture, in with the new. We'll help reclaim your space.
When you need to get rid of old furniture, it's not just the where that's the issue. Furniture can be heavy, bulky, or hard to maneuver in tight spaces. It's possible you even need an extra pair of hands or to rent equipment such as a dolly or buy new tools. After getting the unwanted furniture item out of your home or apartment, you still need to donate it or find a way to dispose of it in an eco-friendly way.
Guaranteed upfront prices
Send us a text with pictures of your old furniture and we'll send you an upfront, guaranteed quote in reply. Easy, peasy!
In-home/ outdoor pickup
Our furniture removal service near you are made to be easy. We pickup items from anywhere on your own property.
We handle heavy lifting
We can help you get rid of anything you need removed including large bulky furniture or side tables too.
Eco-friendly disposal
After we load your heavy items out of your home or office, we ensure that it gets donated or recycled if possible.
Safe + hassle-free furniture disposal + pickup near me.
Our No Contact Junk Removal services allow Junk Removal Plus to ensure the safety of our customers and teams without any direct physical contact. From digital payments to limiting any touching, this way we can haul away only the furniture you need removed and nothing else is touched. Stress-free furniture removal near you.
Couches
Recliners
Loveseats
Sectionals
Sleeper Sofas
Bedside Tables
Headboards
Nightstands
Chairs
Bunk Beds
Mattresses
Box Springs
Bed Frames
Dressers
Futons
Media Consoles
Cots
Tables
Bookcases
Office Desks
Patio Furniture
Cabinets & Chests
Carpets & Rugs
Rollaway Beds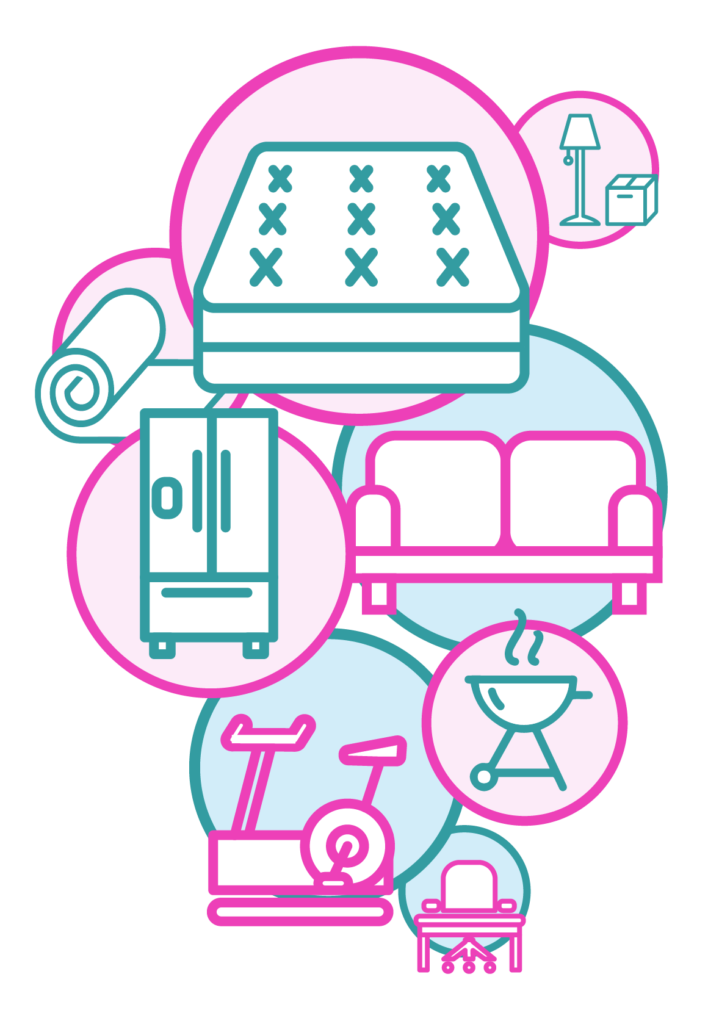 Snap pic, send text. It's that easy!
Text us photos of what needs to go and we'll message you back with an upfront price!