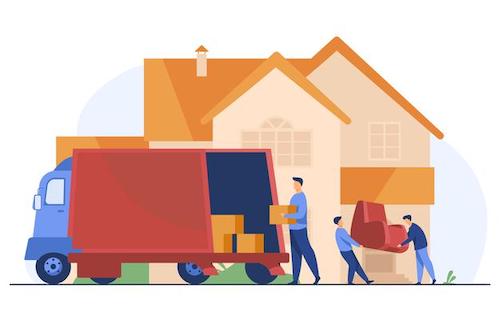 Professional Residential Junk Removal Services and Trash Cleanout
Most residents face the challenging task of removing junk and decluttering their homes at some point. Lifting bulky furniture and sifting through piles of unwanted items can be daunting, and if several heavy items require removal, you also subject yourself to safety hazards.
Our home junk and trash removal services provide a safe and easy solution for clearing out unwanted items and garbage. We help residents and homeowners streamline the cleaning-out process by offering the friendliest customer service you'll find anywhere. We also take every measure possible to prevent damage when moving junk or trash from your home.
Another benefit of our services is our focus on recycling when possible — not all junk needs to end up in a landfill. From recycling products like paper and plastic to rehoming old furniture and clothing, we do everything we can to ensure your unwanted items find a suitable home.
How Our House Junk Hauling Services Work
When you choose Junk Removal Plus for residential junk and garbage hauling, we'll send a professional crew of contractors to your property, load your unwanted items onto our trucks, and dispose of or recycle everything in the safest and most eco-friendly way possible. Our simple process involves receiving a guaranteed price quote, arranging a pickup time and watching us do all the work:
Get an upfront price:
Provide us with the details of your home and the specific items requiring removal, and we'll send you a free quote.
Schedule the removal:
Schedule a time for us to haul away your junk.
We haul it away:
Sit back and relax while our team does the heavy lifting.
Guaranteed upfront prices. Get your quote today.
Best Ways to Remove Junk and Trash From Your Home
Setting a game plan and preparing for a cleanout before our team arrives to haul your junk away can save you time and perhaps even a little money. Several preparation tips include:
Make a list of everything you want to accomplish.
Deciding ahead of time the things you want to keep and what requires disposal.
Separating all the trash, recyclables and items you can donate into different piles.
Reach out to Junk Removal Plus to arrange for an estimate.
Contact Junk Removal Plus for House Junk Cleanout Services Near You
If you need a qualified team of professionals to help declutter or clear out your home entirely, look no farther than Junk Removal Plus. We can handle all your household junk removal, heavy lifting and trash hauling for a stress-free residential cleanout. Complete our online booking form today to receive a free, no-obligation quote.