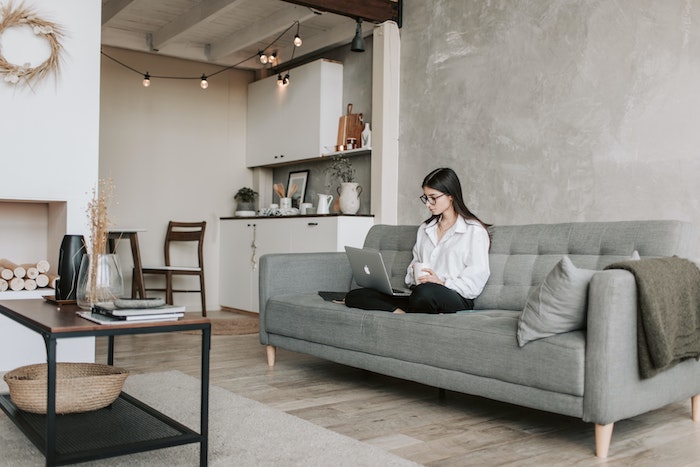 "Minimalism" has become a hot topic over the last decade. As people have confronted consumerism, alternative ways to live started to take the stage. Have you ever looked around your home and felt claustrophobic? Have you tried to find something in a closet only to have everything else fall on you?
Even if you don't have too much, you may have a sneaking feeling or a voice in your heart of hearts telling you that the things you have are not providing any use to you either physically or emotionally.
What is Minimalism?
Living as a minimalist involves creating more space in your living situation and living your daily life with more purpose when it comes to your wallet and possessions.
Many minimalists make it a rule to only have things that serve a purpose. It often means saving time when you need something, or at the very least being more aware of what you have.
Learning how to become a minimalist doesn't mean giving up all of your worldly possessions, though. It means a simplification of the possessions you already do and will have.
Why Should You Live Minimalisitically?
Living with fewer items means you will have a higher level of organization and focus in your home and workspace. Reasons to become a minimalist also include having more freedom and living with greater intentionality, both with your shelf space and wallet.
You end up spending your day surrounded by things that have great significance to you or that serve a purpose. Many minimalists have found that life is less stressful and have an enhanced feeling of wellbeing as such.
Whether you're looking to live more freely with less or really want to limit your purchases, keep reading for the first steps to becoming a minimalist.
What to Get Rid of First as a Beginning Minimalist
There are easy steps to becoming a minimalist. You don't need to start by completely throwing out your entire home or even getting rid of your favorite sweater. Instead, allow yourself to take it slow and clear your mind from the junk in your home.
The first steps to becoming a minimalist involve cleaning out the clutter. Sit in each one of your rooms and look around. Critically consider each of your shelf spaces, the top of your counter, your cupboards and the nightstand.
You might decide to limit yourself to a certain number of items on each shelf. For instance, you might set a goal to have only four items per shelf.
It will likely take some rearranging and feature plenty of things to get rid of by the time you're done.
Broken Items
Another easy goal to set yourself at the beginning is to get rid of any broken items. For example, have you kept a pair of heels with one broken heel intending to fix it for months?
Give yourself a week and collect any items that don't function as they should. If you haven't fixed them by the end of the week, throw them out.
Make sure you dispose of the items safely and avoid adding to landfills near you when you can. You should take items for donation and recycling, when possible, but you could also schedule a professional to pickup the items and handle disposal for you. Junk removal services operate differently, but Junk Removal Plus offers a transparent process through fast texts for a price quote.
Draw the Focus
Finally, you should look around your home and determine the primary focus you want each room to have. Are there particular objects or areas you want people to notice?
Then, clear the clutter around those areas, seriously considering if you want to keep the items. If they aren't the focus, what purpose do they serve or what memory do they hold for you to keep it?
Tips for Minimizing Your Closet
For many, it isn't their shelves that they have to worry about as much as their closet. Figuring out how to become a minimalist at home often involves closets more than cluttered cupboards. In today's culture of shopping and cheaply made clothing, it is easy to be taken in by stellar sales.
You quickly find that you have more clothes than you could ever hope to wear, particularly since you tend to wear the same favorite items more than anything else.
A capsule wardrobe prevents the clutter from stacking up. It involves maintaining a collection of essential pieces that all work well together. Essentially, you personalize your wardrobe so that it only includes items that:
Match with other items in your closet.
Suit your lifestyle.
You love.
If a clothing item doesn't fit all these criteria, it's gone. If you find you are unwilling to part with some of those disqualified items, give them an expiry date. Say that they have three months. If you don't wear them once or twice in that period, they are gone. This more long-term method is a less painful way to learn how to become a minimalist with clothes.
Simplify Your Routine
Having a simpler daily routine is another way to cut back on clutter as well as the time you spend trying to get ready in the morning or before bed. Do you have facial products you rarely use or those that don't seem to be doing anything for you?
If you are looking to be more eco-friendly on your road to becoming a minimalist, try developing an eco-friendly skincare routine.
Your daily skincare isn't the only thing you can cut down on for a simpler life. You can also take a look at the cleaning cupboard. How many of us have dozens of different kinds of cleaners, some of which we might only use twice a year? Reorganize and re-prioritize. Now that you have fewer possessions, you also have less stuff to clean.
How to Become a Digital Minimalist
Minimalism isn't only effective in the physical world. In fact, for some people, it will feel better if their virtual world is cleaner since they spend more time there.
Declutter the Digital World
Becoming a digital minimalist involves getting rid of your digital mess. You can:
Organize your apps and files into folders.
Clean your device regularly by decluttering it.
Get rid of any unused apps and old software programs.
Regularly back up your important files to keep them safe and keep your desktop clean.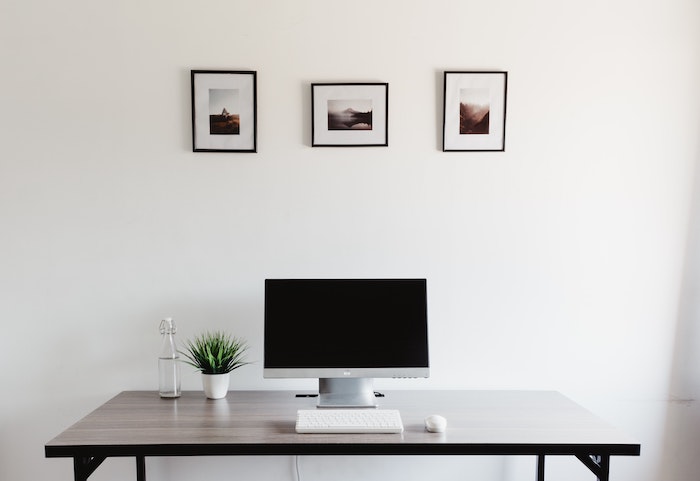 Cutting Down on Digital Time
Digital minimalism isn't only about keeping your computer, tablet and phone clean of clutter. It also involves a more minimal usage of your devices. For example, you can manage your time to cut down on how much you spend staring at your screen outside of your work.
You can use an app to limit the amount of time you spend looking at your phone each day. Once you hit your time limit, it will lock you out. That means more intentionally looking at your phone and not spending hours scrolling only to get locked out when you might need it.
Big Ways to Live Minimally
There is a pervasive idea that people tend to fill any space they inhabit. It is easier to keep things and buy more things when you know you can stuff them in a closet or under your bed. However, if your space is smaller, you will be more purposeful about what you keep and buy.
One of the significant trends over the last decade is giving up oversized living spaces to live in tiny homes or bus homes. We aren't talking about transitioning from a mansion when we say oversized, although some people have. Instead, many people have realized that the typical apartments and homes we think we need for a single or a couple are larger than necessary.
Living in a home of a reduced size makes you appreciate and focus on those few things you do have. It also gives you the chance to live a more mobile life if you want. Tiny homes are a lifestyle and definitely can help you save money on housing and reduce your footprint. In other words, you are prioritizing experience over material things.
Although, as a beginner minimalist, you might not be comfortable moving into a tiny home, however appealing traveling with your kitchen and bedroom in tow may seem. That's okay. Simply getting rid of items that don't bring you joy is enough!
Becoming a Minimalist Overnight
Knowing what to get rid of when becoming a minimalist can be difficult. There is no need to figure out how to become a minimalist overnight, but if you have gotten the itch to get rid of the clutter, hiring a junk removal service to pickup all the items you've determined serve no great purpose.
From furniture to boxes of clothing, hiring a service gives you a break from all the decluttering you just undertook.
You can find an affordable price by texting Junk Removal Plus a picture of your collected items and they'll respond with a price instantly! Then just say when and they'll send a fast, affordable junk removal expert to your door.
As soon as the day after you book, vetted experts can pick up any of the broken items you set to the side and clutter you've collected that you no longer want. Getting an affordable price is fast and easy so you can get rid of anything that doesn't serve you, even if that is everything!