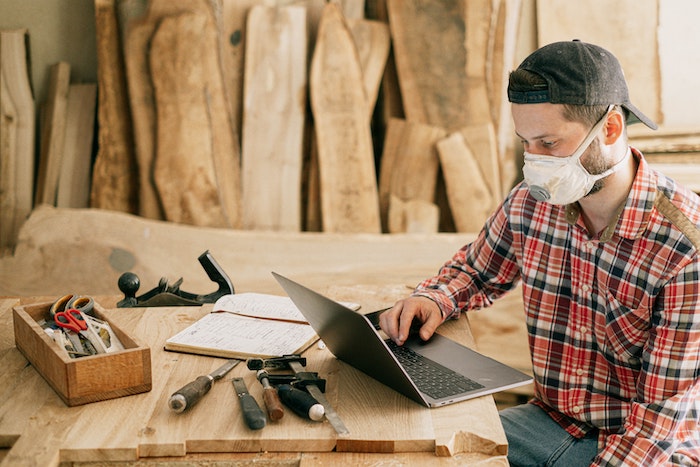 Are you wrapping up some home renovations? Did your high schooler's woodworking school project leave your garage workshop full of clutter? Did you recently buy a home and discovered that the previous homeowner treated their backyard as an impromptu landfill?
Whether it's construction debris, industrial debris or just a growing pile of junk that you need to get rid of, trying to calculate how much debris removal costs can be a headache since every debris removal company uses a different debris removal cost calculation.
We're going to break it all down to help you find the cheapest way to get rid of construction and household debris — without compromising on quality.
Ways Companies Charge for Debris Removal
When you're trying to figure out how to calculate debris removal costs, you'll find that debris removal prices fluctuate wildly depending on factors like:
The amount of debris
The size or weight of the debris
The type of debris you're getting rid of
The debris removal company's own surcharges, estimates, and hidden fees
In general, debris disposal costs range from $400 to $800 per truckload of junk, but that number can quickly skyrocket based on eight common debris removal pricing factors.
1. Debris Removal Costs Per Cubic Yard
Most debris experts will haul away debris and charge you based on how much space your debris takes up in their dump trucks. This is why you'll see many national chains and junk removal brands charging per full truckload, 1/2 truckload, 1/4 truckload, etc.
To calculate this, they price your costs on a cubic yard rate. As a point of reference:
Most debris removal companies use dump trucks with a capacity of 12-30 cubic yards (that's the equivalent of approximately 5-20 pickup trucks)
One cubic yard measures 27 cubic feet (equivalent size of your average washing machine)
The more space your junk takes up, regardless of how dense or heavy it is, the higher your debris removal cost.
2. Debris Removal by Weight
This is more commonly encountered in industrial applications, such as construction debris removal costs or storm cleanup debris removal. That's because such debris tends to be heavier and may include items like plumbing pipes, steel frames, or even broken or unwanted appliances.
In these cases, your debris removal prices may be quoted in terms of weight. The debris removal company weighs the truck's load before they pick up your waste materials, then weighs the truck again after they've hauled away all of your debris.
When you're charged in this manner, be prepared to pay far more than your initial estimate. Because the final weight of your junk is hard to estimate before they arrive, many customers find that their debris removal quote can be wildly underquoted.
To avoid such sticker shock, consider skipping any company that charges by weight and instead go with a reliable, fast debris removal service provider like Junk Removal Plus, which offers guaranteed pricing upfront and no surprises on debris pickup day.
3. Removal by Number of Items
If you have only a limited amount of debris or a few select pieces of junk that need to be hauled away, it's usually not worth it for you to go with a per-cubic-yard estimate since your debris probably won't take up a lot of truck space.
In these situations, the best debris removal companies like Junk Removal Plus offer both truck load-based pricing as well as per-item-based pricing.
4. Level of Labor Required
The cost to haul away debris may factor in the expertise and labor required to successfully dispose of your junk. Expect to pay more in examples such as:
If the debris requires extra caution or expert handling
If the debris needs to be broken down, crushed, or disassembled before being hauled away
If the debris is located in an active construction site, a hard-to-navigate narrow alley, or the top story of an apartment building
5. Transportation Costs
If you're out in the countryside, or if you're located in a municipality or state that requires debris to be disposed of in a specific landfill or waste center far out of town, mileage surcharges are often added.
In some cases, this helps cover the extra time and travel expenses for the debris removal company. In other cases, it's a way that unscrupulous debris removal service providers pad the invoice and sneak in extra fees.
6. Debris Disposal Costs
Some landfills and municipal transfer stations charge extra fees for disposing of debris, especially construction debris or oversized junk like big appliances.
These costs may be passed on to you by the debris removal company and may either be incorporated into your initial estimate or tacked on as an extra line item on your final invoice.
7. Dumpster Rental Prices
Junk Removal Plus prices include a professional pickup and disposal team that does all of the heavy lifting, loading and disposal. However, many other debris removal companies take a more hands-off approach and require you to rent and fill the dumpster yourself before they haul it away.
Dumpster rental prices can range in price from the mid $100s to the high $200s for each week you rent it, depending on the size capacity of the dumpster. Initial dumpster rental prices also typically don't include the cost of pick up and emptying of the dumpster.
8. Construction Debris Removal Cost Average
On average, construction debris removal costs anywhere from the mid $80s to the high $600s, with the significant price range dependent on all of the above factors. The more straightforward your situation, and the less complex the area that needs to be cleaned up, the better for your budget.
However, you shouldn't have to pay more through hidden fees and surprise surcharges even if you have a lot of debris, a tricky situation, or very heavy junk. Go with a reputable debris removal company that offers guaranteed upfront pricing and you'll save big on trash day.
Cheapest Way to Get Rid of Rubbish & Debris
With Junk Removal Plus, you'll get fast, affordable and reliable debris removal. For your convenience, we offer both full truck loads as well as pricing per single item, and our guaranteed pricing means you won't get hit by unexpected debris removal costs when our debris removal professionals come to your home or construction site.
With landfills quickly reaching capacity, you can get an upfront quote with Junk Removal Plus to make sure your debris and junk is properly disposed of to help save the planet and your wallet.